Manti Family Dental
You Deserve a Beautiful Smile.
Give us a call today to schedule your appointment
Contact us
All About You
Enjoy our family-friendly atmosphere as you are treated like one of our own.

Brushing Away Your Nerves
Caring for your beautiful smile through seamless, personalized dentistry.
At Manti Family Dental, we make it our priority for you be an active participant in your care. Our knowledgeable team explains every step of your visit and only moves forward when you feel ready. By getting to know you as a person, we can properly understand your individual needs and comfort level. We hope that you'll view us as true friends who are constantly striving to improve your health and genuinely want you to experience dental excellence.
By developing a solid relationship with our patients, we can offer a premium standard of care designed to best serve your family. Through a combination of small-town values and big-city tech, we produce dentistry that is fast, efficient, and friendly.
Our patient-first approach means everyone is viewed as important, with your health of paramount concern. We always keep an open line of two-way communication so you can ask us any questions while we provide our honest recommendations. All the team at Manti Family Dental is committed to educating you, serving you, and empowering your smile.
Contact Us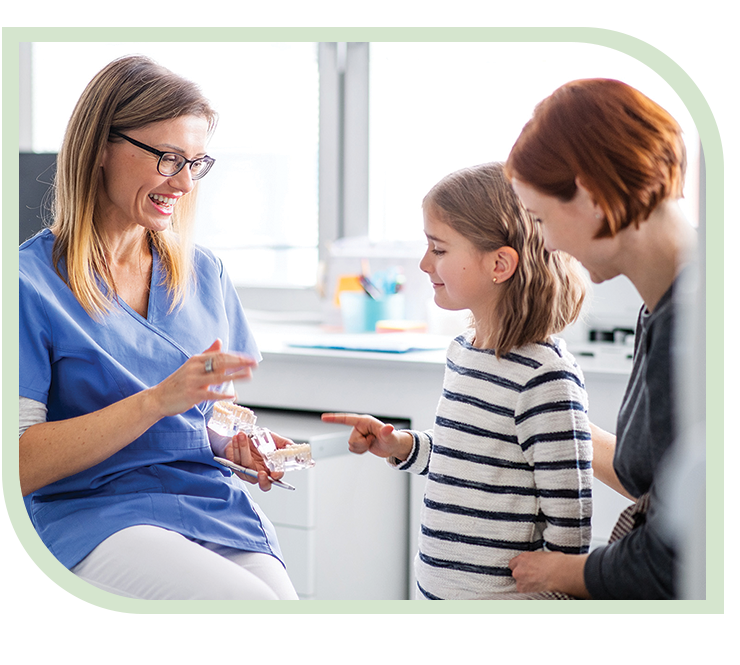 Five Star Service
As part of our five-star service, we may recommend sedation dentistry for our patients who require more complex treatments or for those who suffer from dental anxiety. Our sedation services help your mind and body to relax throughout your dental visit. Dr. Carlile is happy to offer two safe options:
IV Sedation for deep relaxation
Nitrous Oxide for mild relaxation
Each option is administered by trained professionals and will be fully explained by our team. We'll also be by your side throughout the treatment and are happy to address any of your questions or concerns.
Modern Technology With
A Human Touch
Dentistry at its best: Great results, efficient treatments, and friendly care in Manti, UT.
To provide you with state-of-the-art dental treatments, we constantly modernize our techniques and only use the latest technology. The result? A wonderful experience, which addresses your dental concerns and produces a beautiful, long-lasting smile.
Also, our technology enables us to provide our patients with shorter treatment and recovery times, so you can begin enjoying your smile as soon as possible!
Invisalign
Comfortably and discreetly aligning your smile.
Oral Cancer Screenin
Providing our patients with innovative check-ups for early diagnosis of oral cancer.
IV Sedation
Relax, sit back, and even sleep through your dental visit.
Teeth Whitening
Professionally brighten your teeth by up to eight shades in a single visit.
Pano Machine
Digital technology for safe and efficient x-rays.
iTero®
Capturing detailed 3D images of your mouth and jaw for more accurate dentistry.
Get In Touch
with Us!
Enjoy a dental appointment designed for you and your family. We invite you to experience our modern approach and warm,
friendly atmosphere.
Contact Us
Call Now